Supply Chain Collaboration Toolkit EN
As a smallholder or farmer, you are a vital part of a much bigger and broader industry You already work with a number of customers, suppliers and peers However, through this Supply Chain Collaboration Toolkit, we explore the potential benefits of developing formalised relationships with potentially key partners in 'growing' the success and profitability of your small holding.
We will look at the areas where collaboration may benefit you and your business and how best to explore how to implement that. Knowing what you're looking for and why. Avoiding time consuming or unsuccessful supply relationships and understanding how to effectively manage future collaboration will all be considered. Hopefully, offering some thought provoking yet achievable ideas to consider.
Every smallholding will be different and experience different pressures and opportunities. So this guide could never cover the full spectrum of produce that can be harvested through small holdings, ideas to be adopted or reasons to take a specific approach instead, we aim to provide the tools to make informed decisions about potential next steps for your business – especially considering how smallholders can have a significant impact through collaboration and agility.
You may have jumped headlong into a smallholding and are now wondering what you've got yourself into, or you may be looking for ways to make the business financially sustainable in a challenging world. Through this Sustainable Smallholder's Supply Chain Collaborations publication, funded as a training resource under ERASMUS+, help is at hand!
This handbook explores the smallholder challenges, barriers and alternatives to competing in the wider marke.t At the same time, we offer suggestions and examples of how niche markets can be accessed, developed, utilised and expanded maximised through supply chain collaboration.
Please Download and Learn!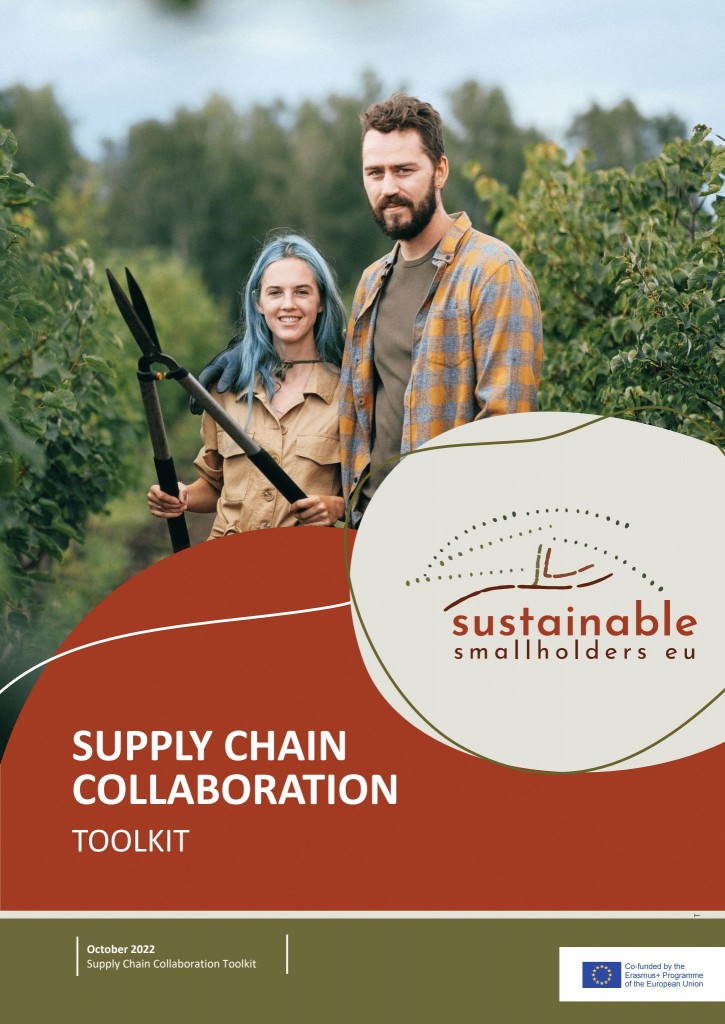 Good Practice Guide Downloads